NQT Education provides tuition services in the following areas:
Fundamentals of Mathematics and English for Foundation to Year 12.
Specialised tuition for Melbourne Scholarship, SEAL and Selective High School Entrance Examination Preparation.
Developing Comprehension / Humanities, Punctuation, Grammar, Expression, Spelling and Reading Skills.
Writing Skills and Styles – Argumentative, Literary/Text Response, Descriptive/Creative, Personal, Narrative, Analytical, Discussion and Issues/Language Analysis essay writing.
Advanced and Accelerated Mathematics Classes.
Providing clear, comprehensive and complete homework, work explanations, homework correction and student feedback / reporting.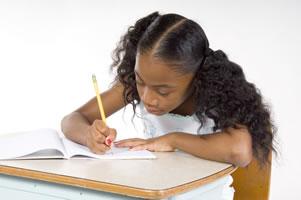 Class Format:
Generally, our Foundation to Year 10 classes run for 3 hours on a weekly basis on the weekend.
Within the 3 hours, we teach Maths and English (includes recess break). A large portion of our class is used to explain concepts and help students gain thorough understanding.
This type of class will benefit not only to accelerate students, but also to assist students who require remedial assistance.
Students will be provided with Class Books and Homework Books.
We believe in a more detailed level of learning, so we only cover one or two topics per term. These topics are covered in-depth and cover all areas required by the Victorian Curriculum. This provides students with a better understanding of every topic that we teach.
Over the lifespan of a child's tuition in Primary School, the cumulative knowledge they will gain from our classes over the years will more than prepare them for the rigours of High School.
In High School, we will cover the major topics with the view of preparing students for VCE. Again, our aim is to ensure they gather all the necessary skills to prepare students for the next part of their school journey.
Fees
We believe all students from all socio-economic backgrounds should have access to tutoring. That is why we offer small group classes at a budget price. We provide everyday low prices, beginning from $10 per hour, depending on the type of class. Our Fees and Charges are subject to change at any time and vary depending on when a student enrols during the year. Please contact us for full fee clarification and disclosure before enrolling your child.
Student Assessment
We conduct student assessments each term to assess the performance of your child at the end of each topic taught.