Our History
This business was founded by two brothers with refugee parents, who came to Australia not knowing a word of English, with only the clothes on their back. The brothers were both able to gain entry into Melbourne High School, which ultimately changed the trajectory of their lives. After finishing Secondary School, they decided to pay forward the opportunity that was provided to them, by opening NQT Education in 1998. We believe all parents wish for their children to be provided with the best education that can be afforded to them. As not all families are created equally, our aim is to provide the best tutoring service possible at a budget price for all.
Our Mission
NQT Education is a proud family owned and operated tuition business, focusing on building habits to help our young people succeed at school in English and Mathematics. Since 1998, our mission has been to:
Provide Affordable Tuition for the Community.
If you want to get better at anything, you require lots of practice! Unfortunately many children are unable to be provided with enough practice at school, for a variety of reasons. We aim to provide a friendly teaching experience for your child, at a budget friendly price. Our everyday low prices will beat the most gimmicky family discounts!
Prepare Primary School Students for Secondary School.
At Primary School level, we focus on teaching one topic at a time, for a longer period of time. From Grade 1, our students will encounter topics that have been touched on at school, but we will cover it at an extended level. By the end of Grade 6, students who have been in our program for a number of years will be confident and ready for Secondary School level work. Although we live in a world that demands instant gratification 24/7, we still play the long game to help your children build their knowledge base slowly over time.
Prepare Year 8 students for Selective School Entrance Examinations.
This has been the focus of our business since the beginning. At an early age, our program has been designed to allow students to move up levels in our regular classes to help them prepare for the Selective School Entrance Examination. In addition, we have a specific program in the final year before the examination to help students prepare to answer questions under examination conditions. Where we came from, will help us drive your children to where they want to be.
---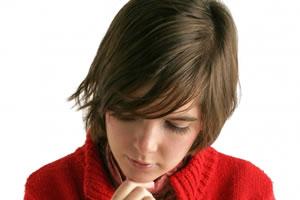 Member of the Australian Tutoring Association