NQT Education provides tuition services in the following areas:
Fundamentals of Mathematics and English for Foundation to Year 12.
Specialised tuition for Melbourne Scholarship, SEAL and Selective High School Entrance Examination Preparation.
Developing Comprehension / Humanities, Punctuation, Grammar, Expression, Spelling and Reading Skills.
Writing Skills and Styles – Argumentative, Literary/Text Response, Descriptive/Creative, Personal, Narrative, Analytical, Discussion and Issues/Language Analysis essay writing.
Advanced and Accelerated Mathematics Classes.
Providing clear, comprehensive and complete homework, work explanations, homework correction and student feedback / reporting.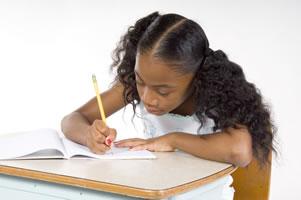 Class Format:
Generally, our Foundation to Year 10 classes run for 3 hours on a weekly basis on the weekend.
Within the 3 hours, we teach Maths and English (includes recess break). A large portion of our class is used to explain concepts and help students gain thorough understanding.
This type of class will benefit not only to accelerate students, but also to assist students who require remedial assistance.
Students will be provided with Class Books and Homework Books.
We believe in a more detailed level of learning, so we only cover one or two topics per term. These topics are covered in-depth and cover all areas required by the Victorian Curriculum. This provides students with a better understanding of every topic that we teach.
Over the lifespan of a child's tuition in Primary School, the cumulative knowledge they will gain from our classes over the years will more than prepare them for the rigours of High School.
In High School, we will cover the major topics with the view of preparing students for VCE. Again, our aim is to ensure they gather all the necessary skills to prepare students for the next part of their school journey.
Fees
We believe all students from all socio-economic backgrounds should have access to tutoring. That is why we offer small group classes at a budget price. We provide everyday low prices, beginning from $12 per hour, depending on the type of class. Our Fees and Charges are subject to change at any time and vary depending on when a student enrols during the year. Please contact us for full fee clarification and disclosure before enrolling your child.
Student Assessment
We conduct student assessments each term to assess the performance of your child at the end of each topic taught.
Frequently Asked Questions (FAQs)
When are lessons held?
The majority of our classes in our centres are held on weekends. Some of NQT Educations's larger centres hold weekday evening lessons. Please refer to our website for details about weeknight classes. Please contact us for class times.
What lessons do we offer?
Our mainstream classes are held in every session and the programme has been developed to suit most students. However, we also offer scholarship lessons for students in grades 5 or 6 looking to apply for selective school entry or scholarships. Students also looking to prepare for selective entry into Melbourne High School or Mac.Robertson Girls'High School can also enrol in specialist NQT Education classes.
How is each lesson structured?
Each lesson may be two or three hours in duration. Half of the lesson is dedicated to English and the other half to Maths. NQT Education has created its own curricular programme for every year level and each week's worksheet is created in a sequential order. Therefore it is very important that your children come to class on a regular basis, so they don't fall behind.
How much do classes at NQT Education cost?
We have a reputation for providing a thorough and comprehensive service at a budget price. Our fees start from $12 per hour (fees are subject to change at any time). Please contact us for the most up to date fees.
How about homework?
Each weekly NQT Education workbook comes with in-built homework tasks designed to revise and reinforce newly taught content and put into practice what students have learnt in class. Our tutors work hard to correct each student's homework every week. However, it's really important that parents encourage students to complete their homework as it helps our tutors track their progress and monitor which areas require improvement.
Are there discounts for enrolling more than one child?
Unfortunately, no. We have maintained the same affordable price for classes for several years and to keep costs affordable, we have a uniform fees schedule for each student enrolled at NQT Education.
Why is there a surcharge fee when I pay my children's NQT Education fees with a credit card?
Credit card surcharge fees come from VISA and MASTERCARD, the parent's card issuer. Every time a parent uses their VISA or MASTERCARD, a surcharge fee is passed on to NQT Education.
In the past, NQT Education has done it's best to absorb the cost of credit card surcharge fees however with more parents paying by credit card, we can no longer absorb the large cost of these fees.
Instead of increasing our tuition prices for every student or hiding the surcharge fees, we have decided to let parents know that if they use their VISA or MASTERCARD credit card, it is their choice to do so but they must also bear the cost of using it.
NQT Education would not charge credit card surcharge fees if it did not have to.
How come when I purchase other goods or services there is no credit card surcharge fee?
Usually when you buy an item from a store and use your credit card, the item's price has already been inflated to account for and include any surcharge fee. In this case, the fee has simply been hidden from you and incorporated into the retail price.
However when you pay your bills for services like electricity, phone, internet, gas, water etc… you will notice a credit card surcharge fee is charged every time you use your credit card in person, online or over the phone.
How much is the NQT Education credit card surcharge fee?
VISA and MASTERCARD charge NQT 1.5% of the total amount for every transaction made with one of their credit cards. We have simply passed this cost on to parents who wish to use credit cards to pay NQT Education fees.
NQT Education does not increase the surcharge passed on by VISA or MASTERCARD and does not profit from it.
Can I get the credit card surcharge fees back?
We encourage you to speak to your bank or VISA and MASTERCARD card issuer and voice your disapproval. Usually, they may refund the surcharges you have had to pay for.
How many students are there in a class?
We aim to keep class sizes small where classes on average a 12:1 ratio of students per teacher. However, there are some instances where class sizes are larger due to demand and we monitor these classes for size. If classes are too large, we endeavour to create new classes and resource appropriate tutors to keep sizes small and manageable.
If my child is absent, who do I notify? And does my child receive a credit for missed lessons?
Please contact the Centre Supervisor for student absence. Giving lesson credits are dealt with on a case by case basis. Please refer to NQT Education's Terms and Conditions for more details about this. If you have any specific concerns, please speak with your Centre Supervisor.
Can I get a refund?
There aren't refunds for simply changing your mind. Refunds are given on a discretionary basis if there are extenuating circumstances. NQT Education may also impose an administration fee if refunds are given. Please see our Terms and Conditions for more details.
How is the work created?
NQT Education has been operating for some 15 years and the current curricular programmes and worksheets have been evolved from our many years of teaching. It aims to reflect the current work students are studying in regular school. However, some of the curriculum may also be advanced to help pre-teach topics and give our students a head start in some of the topics students will eventually study.
How are tutors selected?
Our current tutors come from a variety of academic backgrounds. Almost all of our students are university or tertiary students and study alongside tutoring. They are enthusiastic and share a common passion for education, which is what has driven them to tutor in the first place. They study a variety of courses however we give preference to tutors who are qualified or in training to be Australian school teachers.
What is offered at VCE?
Because of the varied nature of VCE study, at NQT Education we offer classes in the core subjects in Maths and English. The English component reflects fundamental writing skills, such as essay writing; language analysis; identifying and analysing literary devices. The maths curriculum reflects the course content offered in General Mathematics and Mathematical Methods. NQT Education's curriculum currently doesn't offer VCE Specialist Mathematics. However, we encourage our VCE students to bring in their work with which they require targeted help and our tutors will endeavour to assist students as best they can.
Why isn't science offered for VCE students?
While we would love to offer a diverse range of VCE subjects including the sciences, we are restricted by the demand for these subjects. Until there is a great demand to hold these classes and to develop a programme, it isn't offered at the moment. However, students are welcome to bring in their science homework and tutors will assist if and where they are able to. VCE students can negotiate this with their individual tutors.